Clean Fuels: Better. Cleaner. Now!®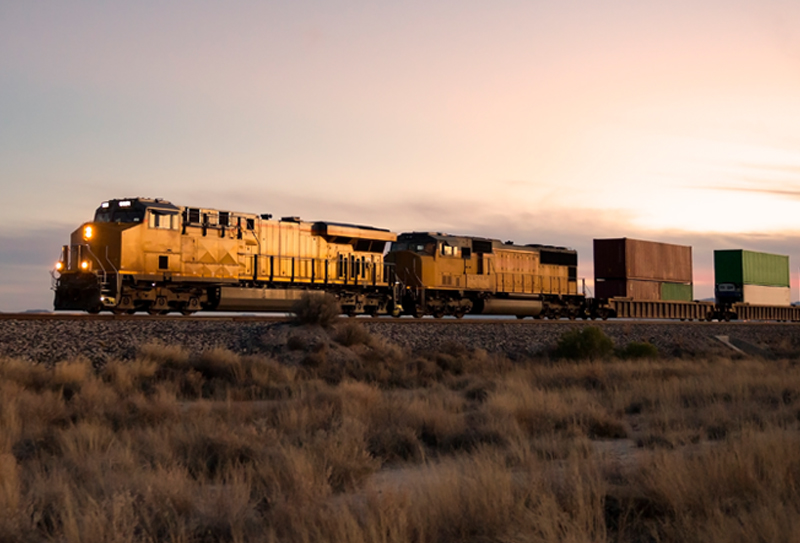 Meeting the Nation's Transportation Needs
Biodiesel, renewable diesel and sustainable aviation fuel are domestically produced and commercially available, meeting the nation's transportation needs today and into the future.
These renewable, cleaner-burning fuels deliver crucial reductions in greenhouse gas emissions and serve a variety of markets, including:
Ground transportation
Rail, marine and aviation transport
Home heating
Biodiesel is a renewable, cleaner-burning diesel replacement that meets ASTM D6751 specification and can be used in existing diesel engines without modification.
Biodiesel Quality Assurance: BQ-9000
BQ-9000® is a unique, voluntary and cooperative quality systems program for the accreditation of producers and marketers of biodiesel. This program helps companies improve their fuel testing and reduce any chance of producing or distributing inadequate fuel. To receive accreditation, companies must pass a rigorous review and inspection of their quality control processes by an independent auditor.
See an updated list of BQ-9000 biodiesel producers here.
Biodiesel for Equipment Manufacturers
Biodiesel blends can be used according to engine manufacturers' recommendations in any diesel engine without the need for modifications. All Original Equipment Manufacturers (OEMs) in the United States support the use of at least B5 biodiesel blends (5% biodiesel), and most support B20 (20% biodiesel). Some support B100 (pure biodiesel).
The Biodiesel Quality Standards
ASTM International defines specifications for fuels, including biodiesel and biodiesel blends. ASTM's DO2 Committee – comprised of fuel producers, engine manufacturers and third-party interests – sets such standards for biodiesel including:
ASTM D6751 for B100
ASTM D7467 for B6-to-B20 blends
Engine Warranties
Although engine warranties only cover the parts and workmanship, most engine companies support the use of biodiesel blends up to B20 in their equipment. Several companies even support blends up to B100 in certain applications. For a complete list of OEM Positions of Support for Biodiesel and Renewable Diesel in on-road, off-road, marine and rail applications, see the OEM Support Summary.
Bioheat® Fuel
Biodiesel can also be used as a sustainable home heating oil. Bioheat® fuel is a blend of biodiesel and ultra-low-sulfur heating oil. Consult your fuel dealer on the benefits of Bioheat® fuel to determine which blend is best for your home. Learn more about Bioheat® fuel at mybioheat.com.
Biodiesel Production
This fuel is made from an increasingly diverse mix of resources such as soybean oil, used cooking oil or animal fat through a chemical process called transesterification, which separates glycerol from fat or plant oil and replaces it with methanol.
Fuel Requirements
Biodiesel is produced according to strict industry specifications and registered with EPA as a legal diesel motor fuel.
According to ASTM criteria, biodiesel (B100) must be comprised of mono-alkyl esters of long-chain fatty acids derived from vegetable oils or animal fats and meet the requirements of ASTM D6751.
Feedstocks
Soybean, canola, and other vegetable oils; used cooking oils; animal fats
Fuel Use
Ground, rail, and marine transportation
Agricultural equipment
Home heating
Renewable diesel is a biomass-based diesel fuel made from the same renewable feedstocks as biodiesel using a process that resembles traditional diesel fuel production. Renewable diesel is a drop-in diesel replacement that meets ASTM D975 – the same standard for petroleum diesel.
Renewable Diesel Production
Renewable diesel is produced through a high-heat, high-pressure process called hydrotreating. This process resembles a traditional refinery operation.
Feedstocks
Soybean, canola and other vegetable oils; used cooking oils; animal fats
Fuel Use
Ground, rail, and marine transportation
Agricultural equipment
Sustainable Aviation Fuel
Sustainable aviation fuel (SAF) is a drop-in jet fuel that meets ASTM D7566 specifications. SAF is made from renewable feedstocks and reduces carbon emissions for cleaner, more sustainable aviation transport.
The first commercially available gallons of SAF are being produced through a process called hydrotreatment, similar to renewable diesel production. Testing is currently underway to allow the use of 100% SAF in aviation travel.
Feedstock
Vegetable oils; other fats, oils, and greases; agriculture, forestry, and municipal waste
Fuel Use
Bioheat® fuel is a simple, smart solution for home heating. Bioheat® fuel is a blend of biodiesel and ultra-low sulfur heating oil, providing better fuel for your home and the environment.