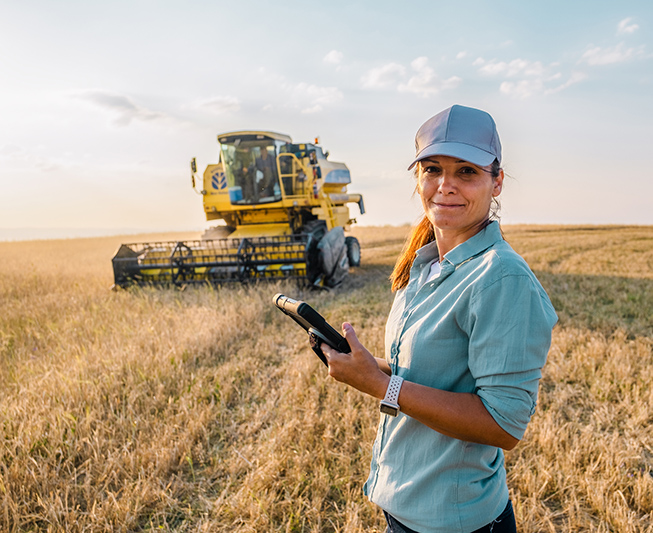 Supporting Policies to Advance Clean Fuels
Clean Fuels Alliance America works closely with our members and other stakeholders to communicate our industry's essential role in the U.S economy. Advocates work year-round to educate others about the jobs and economic activity created by clean fuels companies. We promote the value of strong federal policies – like the RFS and biodiesel tax incentive – that support your business.
As a Clean Fuels advocate, your voice fuels positive change for our growing industry. The resources below will help you connect directly with your elected leaders and policymakers.
Renewable Fuel Standard Advocacy
EPA recently finalized Renewable Fuel Standard volumes for 2023, 2024 and 2025, providing lackluster growth for the program, especially biomass-based diesel. The proposal miscalculates the clean fuels industry's growth and a change in the projections of distillate, biodiesel and renewable diesel from the Energy Information Administration.
EPA also recently denied nearly all pending small refinery exemptions for 2016 – 2023. EPA is maintaining a consistent approach in finding that no individual refinery faces disproportionate hardships from the RFS.
Please contact EPA Administrator Regan and encourage him to engage with Clean Fuels as the agency develops the 2026 RFS rule, which is due in November 2024. You can also use the same form to contact your Senators and Representative to let them know our industry does not support legislative deals to undo EPA's current treatment of small refinery exemptions.
Tax & Clean Energy Policy Advocacy
Last year, Congress extended existing biodiesel and renewable diesel tax incentives through 2024 and created new incentives for 2025 – 2027. Congress also created new incentives for sustainable aviation fuel (SAF), which will benefit Clean Fuels members.
Currently, the U.S. Treasury and Internal Revenue Service are developing rules and guidance for these new credits. Congress directed Treasury to continue excluding co-processed renewable diesel and SAF from eligibility for tax incentives. Congress also intended Treasury to allow U.S. fuel producers to use the Argonne National Labs GREET model to determine eligibility for the new credits.
Please contact your elected officials and ask them to ensure Treasury follows Congress' intent for these new credits. You can send a ready-made note — or personalize it with information about your company.
USDA administers the Higher Blends Infrastructure Incentive Program, which provides matching grants to companies and improves consumer access to better, cleaner fuel. Congress recently secured funding for this program to continue it through 2030. The original legislation was developed with bipartisan support.
USDA has committed to enrolling applicants and securing grants on a quarterly basis until all avialable funds are used. At Clean Fuels' urging, USDA is reserving 5% of funds for home heating oil distribution facilities and 20% for fuel distribution facilities, such as terminals, to enable storage and consumer access to biodiesel.
Please contact your Representative and Senators. Thank them for supporting the program, educate them about its success, and ask them to ensure that the funding remains available to USDA to complete this program.