Clean Fuels Alliance America

Clean Fuels
Alliance America
Biodiesel. Renewable Diesel.
Sustainable Aviation Fuel.

Clean Fuels Conference Feb. 5-8, 2024
Clean Fuels Conference
Feb. 5-8, 2024
Join key players from the clean fuels industry for one can't-miss event at the OMNI Fort Worth Hotel in 2024!
Clean Fuels What's New

Clean Fuels
Alliance America

Sustainability Workshop March 11 -13, 2024

Sustainability
Workshop
March 11 -13, 2024
Join us in Kansas City to learn about the latest efforts relevant to advancing sustainably produced clean fuels in the marketplace.

The benefits keep growing.
Our fuels offer better performance, immediate cost savings, lower emissions, positive economic impact and improved air quality.
70% Lower
Emissions
Using biodiesel and renewable diesel reduces greenhouse gas emissions by more than 70 percent on average compared to petroleum diesel.
$1.09 Billion
in Economic Impact
Every 100 million gallons of clean fuels production supports 3,200 jobs and $1.09 billion in economic opportunity for farm workers, producers and distributors.
4% Lower
Prices at the Pump
The U.S. biodiesel and renewable diesel industry generates more than 3 billion gallons of better, cleaner fuels each year, driving down the price of traditional diesel by 4% in 2021 overall.
$7.5 Billion
Saved in Health Costs
Benefits identified through research include reduced asthma cases, fewer sick days, reduced cancer cases and more than $7.5 billion in avoided health costs annually.
Our Fuels
Availability continues to grow for cleaner-burning fuels made from an increasingly diverse mix of renewable resources.
Domestically produced and commercially available NOW, these sustainable fuel solutions serve commercial ground, rail, marine and air transport and consumer home heating.

Get Involved with Clean Fuels
We connect leaders across the biodiesel, renewable diesel and sustainable aviation fuel industries to deliver better, cleaner fuels now for people and the planet.
Through our technical, environmental and quality assurance programs, we are the leading voice for education, advocacy, communications and market development in the renewable fuels industry.
Get Involved with Our Foundation →
Subscribe to the Clean Fuels Bulletin →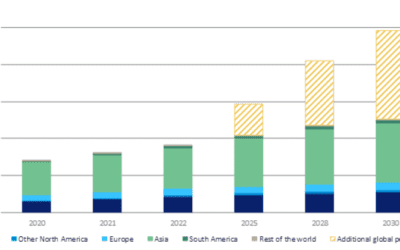 Global UCO supplies are anticipated to rise from 3.7 billion gallons in 2022 to between 5 billion and 10 billion gallons by 2030. The U.S. market at 850 million gallons could rise to 1.1 billion gallons.